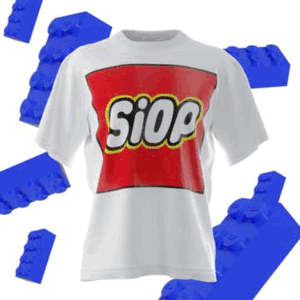 "Let's Build Together" 
High qual cotton tshirt with a very original design, screen printed by Anchor End. Primo stuff.
We're running a bit behind with the bar build, so, as we are closed longer than planned, we are finally releasing new merch to help tide us over. If we sell 1 million then we will take the siop team to Billund, Denmark.
Lines close 23 of April. ANCHOR END will start printing. 
lead time 1/2 weeks.